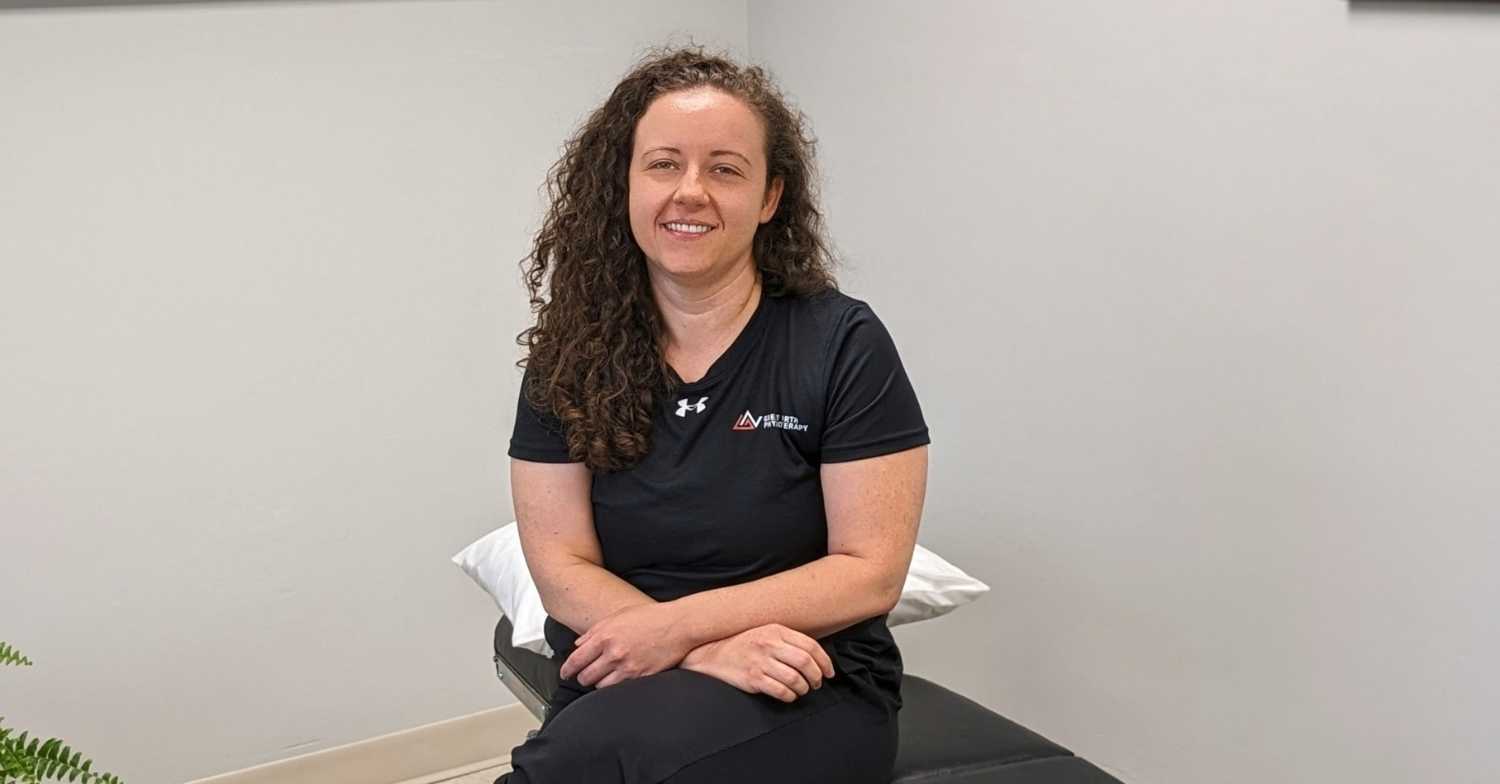 We sat down for a little Q and A session with our very own Dr. Jessica Toth to learn more about chiropractic care and her overall approach. Read on, and if you have additional questions, we invite you to contact Dr. Jess at drjessica@greatnorthphysio.ca.

GNP: "What are chiropractors, and what is chiropractic care?"

Dr. Jess: "Chiropractic care is a hands-on and non-invasive approach to improving your health and functionality of the body. Evidence-based chiropractic care is an integrative approach to health care that relies on research and treatment protocols to maximize outcomes.

Chiropractors can treat all ages and activity levels – from athletes to weekend warriors, children to seniors; there are no restrictions! If you want to level up your health, chiropractic care can help. It's a common misconception that chiropractors only treat conditions of the spine when in reality, we can treat a variety of spinal, joint, ligament, nervous system, and muscular conditions.

We can also provide preventative care to help avoid those injuries and conditions. Prevention is critical to maintaining a healthy lifestyle."

GNP: "What can a client expect during their first visit with you?"

Dr. Jess: "Well, let's be honest - it can be pretty daunting if you have never been to a chiropractor! Or maybe you've seen a chiropractor in the past, and they only adjusted your spine. The truth is that there are many different chiropractors, and each is unique in their treatment styles.

Here at GNP, I provide evidence-informed treatments and utilize current research to improve each client's overall health and well-being. I use a comprehensive approach to provide the best care focussing on my client's individualized goals. During a first visit, I'll review the detailed history of a client's condition, including when and how it started, what symptoms they're experiencing, any treatments they have already tried, and other healthcare providers they may have seen.

Following this, I complete an in-depth physical examination. This includes range of motion, an orthopaedic exam, a functional exam, and palpation (hands-on exam) of the areas of concern. Once I'm done, I'll present my diagnosis. This would include what conditions we're dealing with, and why they're causing or contributing to a client's pain.

Lastly, I create a customized care plan specific to the client's goals. I will advise them on the condition, what to expect as care progresses, and what therapies I will include in our treatment sessions. If it's something I can treat immediately, we will initiate care that same day; if it's something outside of my scope, then a referral may be warranted. For example, I may need to communicate with the client's medical doctor to request further imaging like MRIs, CTs, or ultrasounds to diagnose the condition and provide the best treatment plan."

GNP: "What are some therapies or modalities you commonly use?"

Dr. Jess: "Some standard techniques and interventions I utilize are spinal manipulations and mobilizations, soft-tissue therapy, medical acupuncture, functional exercises, self-management, nutritional advice, and lifestyle modifications to address any concerns. These techniques are intended to be minimally invasive and effective for pain relief and improved function."

GNP: "Do clients need a referral to see you?"

Dr. Jess: "The short answer is no. Chiropractors are primary contact healthcare professionals, so clients can book directly with them. Their insurance may cover our sessions if they have extended health care benefits too."

GNP: "Final question for you - what is your favourite part about being a chiropractor?"

Dr Jess: "For me, it's seeing the clients work towards their health goals and getting back to doing what they love. I love that I can be a part of their journey and celebrate the wins along the way!"

For more information or to book an appoitnment with Dr. Jess, visit www.greatnorthphysio.ca.